Staff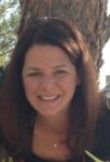 Tracy Murphy, Executive Director
Tracy has an extensive background advocating for others and serving diverse populations including those with intellectual and developmental disabilities. Her experience includes Director of Employment Services for Easter Seals Colorado, Special Education teacher for the Denver Public School system, and Program Supervisor of the Youth and Adult WIOA (Workforce Innovation and Opportunity Act) Program for Jefferson County Human Services. Tracy has a BA in Communication Disorders with a minor in Special Education from the University of Northern Colorado. Email: tracy@inclusivehighered.org

Shelby Bates, Education and Outreach Program Coordinator
Shelby Bates, LSW, BCBA, joined IN! after completing a Master of Social Work at Saint Louis University. During her time in St. Louis, she interned with Jobs with Justice, where she fell in love with community organizing. Prior to graduate school, Shelby completed a B.S. in Secondary Special Education at the University of Nebraska-Lincoln and spent much time working with individuals with disabilities. Shelby is fueled by her experiences growing up with a sibling with a disability. Her position with IN! allows her to blend many of her passions. Shelby puede hablar Español. Email: shelbyb@inclusivehighered.org
---
Board of Directors
IN! is governed by a Board of Directors comprised of representatives, leaders, advocates, supporters, and parents from the IDD, higher education, K-12, and broader business communities. The Board's diversity has allowed IN! to become a cross-disability organization, and provides for active collaborations between different providers and advocacy groups.
Through strong fiscal management, strategic direction and networking, the board works tirelessly to provide college opportunities for individuals with IDD.
Click on a director to learn more!
---
Young Professionals Board
IN!'s Young Professionals Board is a group of emerging leaders who dedicate their own time, talents, networks, and resources to raise awareness and support for IN!'s mission to create inclusive college opportunities in Colorado for students with intellectual disabilities to foster academic growth, social development, and career advancement.