Meaghan McGann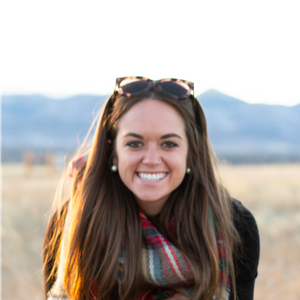 Through my work as a Speech Language Pathologist and through personal relationships, I have daily opportunities to witness individuals with disabilities redefine for society what it means for them to be seen as capable, to be included, and to be respected. I am passionate about the work and mission of IN! and I am proud to be a voice for the organization. I am inspired by all of the work IN! has already done by creating pathways for inclusive higher education in Colorado and I am even more excited to help create more pathways and watch these pathways become part of the makeup of all universities and colleges in Colorado.
Being a member of the IN! Young Professionals Board challenges me to look closer at my understanding of inclusion and advocacy for a community of individuals that inspire me in all aspects of my life. Being a member of this Young Professionals board gives me the opportunity to work directly with individuals of all abilities to formulate ways to encourage the society around us to support and believe in our mission of fostering more pathways for inclusive higher education. 
Current position: Speech Language Pathologist in the Douglas County School District Bridge Transition Program.

Experience includes: Speech Language Pathologist (SLP) at Milestone Pediatric Therapy Services in Denver, CO, Speech Language Pathology Assistant at The Foundation School in Orange, CT, Young Professional Board for Tall Tales Ranch, Volunteer at Adam's Camp, and Vice President of my University's Best Buddies chapter.
Education: B.S. in Psychology and M.S. in Speech Language Pathology from Sacred Heart University in Fairfield, Connecticut.