CONGRATULATIONS CLASS OF 2023
In May of 2023, 12 students will be graduating from the inclusive higher education programs across Colorado at Arapahoe Community College, University of Colorado Colorado Springs, and University of Northern Colorado! Now totaling 44 students with ID that have completed college in Colorado, we are so proud of each one for pursuing their college dreams, accomplishing their goals, and continuing to prove that anything is possible.
We want the graduates to tell their stories, so be sure to click on each graduate below to hear them share more about their experience and growth.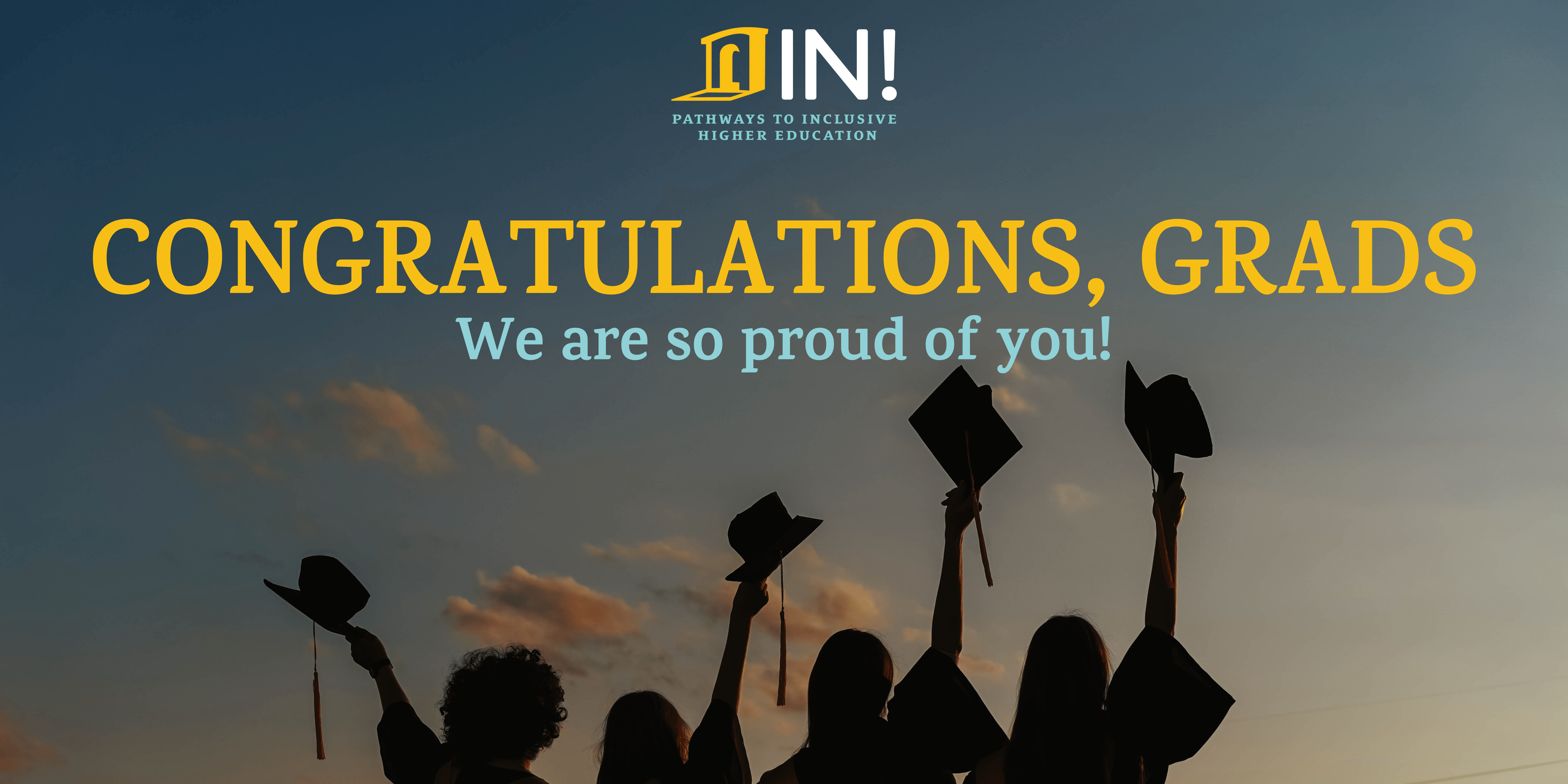 ---
In celebration of our 2023 graduates, you can become a Graduate INvestor for $20.23 per month!
We would love to see 13 new Monthly INvestors in honor of each of the 13 graduates represented above! Monthly INvestors are investing in the futures of countless more students with intellectual disabilities being able to pursue their college dreams. Can you be one of them? 
---
About IN!
IN! is a non-profit dedicated to creating inclusive higher education opportunities throughout Colorado. We have a vision to see students with intellectual disabilities be included on college campuses and allowed to continue their education and preparation for life, as inclusive pathways become part of the fabric of all colleges and universities. To find out more about inclusive higher education programs, visit the Overview page. To support the work of IN!, please visit our Ways to Give page.