Georgie Meeks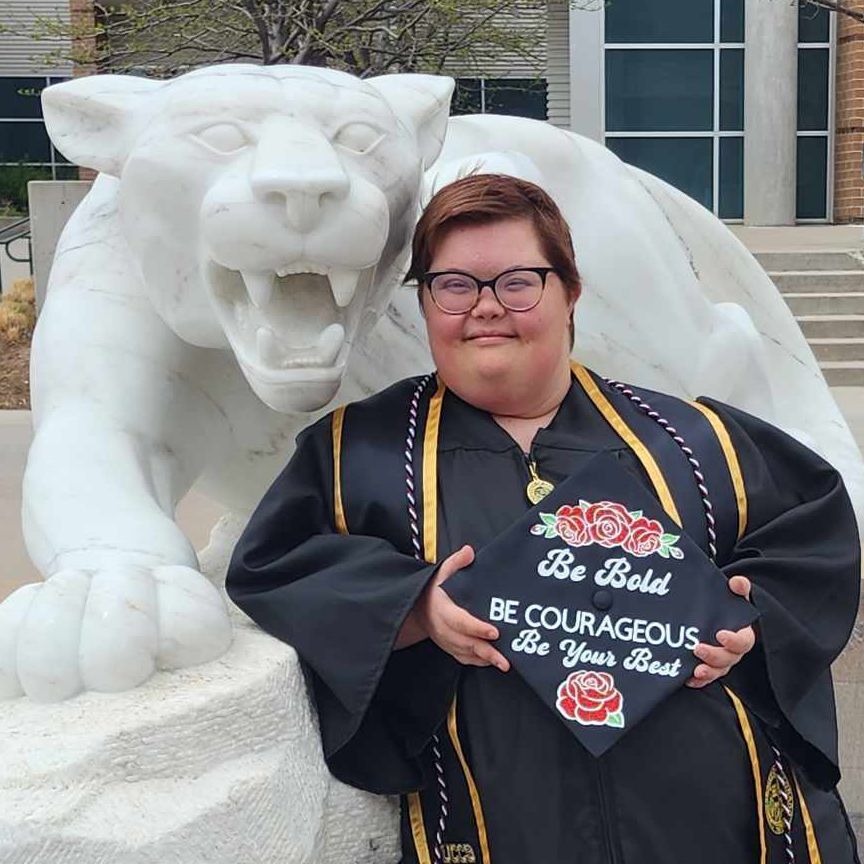 IN! helps individuals with intellectual disabilities go to college.  I want to support IN! so that more students can go to college and be successful like me.
Current Position: I currently co-teach a class at the University of Colorado Colorado Springs (UCCS). I love to volunteer in the community to help others. And I am actively looking for an additional job.
Experience Includes: I worked for two years at the UCCS Rec Center when I was a student there. I was also a mentor during the UCCS Summer Institute program.
Education: I graduated in 2023 from UCCS with a Comprehensive Certificate in Fitness and Nutrition