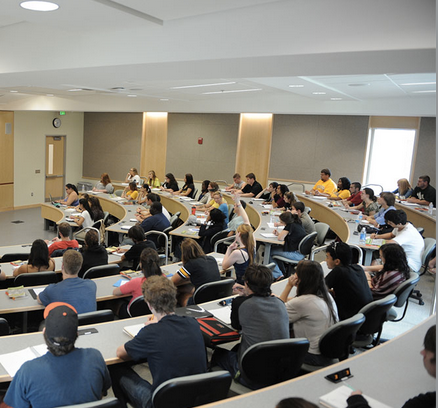 Inclusive Higher Education is not only some of the first exposure to inclusion for students with disabilities, but it can also be new for instructors.
Although universities and colleges have served students with disabilities for years, many instructors have never taught students with intellectual disabilities who receive inclusive services, specifically modifications and social supports.
Uncharted territory could leave many instructors unsure or nervous about teaching inclusive classes, yet faculty around the state are now speaking to the benefits of inclusive higher education. Terri Scrima, a faculty member Communications Department Chair at Arapahoe Community College is one such instructor.
"I have been teaching students who receive services from Elevate for the last 2 1/2 years. Before that, I did not have much experience with students with disabilities. The only students I had contact with were those that had some sort of accommodations."
Common concerns from instructors often include questions like:
How will this impact the class environment  or pace of learning?
How will I know how to support students receiving inclusive services?
Although Ms. Scrima was new to teaching inclusive classes, she was supported by the Elevate, the inclusive office at Arapahoe Community College, and had this to say to other instructors:
"The recommendations I would make to other instructors is to try it. In most cases, students are participative and willing to learn and to enhance their writing and speaking skills. I have seen their progress and how they come out of their shell and become more communicative and participative in class.
All in all this has been a great experience to work with this group of students and I hope to work with more in the future."
Thank you, Ms. Scrima for your commitment to inclusive higher education! To learn more about the inclusive services at Arapahoe Community College, click here.