About Elevate at Arapahoe Community College
Click here to visit the Elevate at ACC website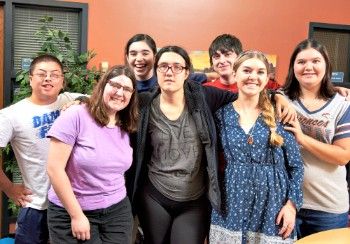 Elevate at ACC is an inclusive post-secondary option for students with intellectual disabilities.
Elevate at ACC was established to provide inclusive higher education for students with intellectual and developmental disabilities (IDD) to foster academic growth, prepare for gainful employment, develop needed skills for independent living & engage socially with the broader campus community. We believe in every student's ability to achieve their dreams and create a meaningful future.
Elevate at ACC includes:
Student-centered planning
Internship opportunities
Peer mentoring
Career planning
Self-determination and goal-setting assistance
Individualized academic planning
Campus life involvement
Independent living skill development
Community partnership opportunities
All Elevate at ACC students partner with the Elevate at ACC Coordinator who works with students to draft and implement an individual program of study. Specific courses are determined based on skills and competencies needed for students to achieve identified academic and employment goals. Develop and enhance your academic skills, plan for your career, gain job skills, make lasting friendships, open up possibilities, and much, much more.
Elevate at ACC is a designated Comprehensive Transition Program, which allows students to access federal financial aid.
---
About ACC
Areas of study: Learn about the classes offered at ACC
Virtual campus tour: Take an online tour of campus
Location: Littleton, Colorado
Housing options: Students at ACC drive or take public transit to campus each day; no on-campus housing is available
---
Contact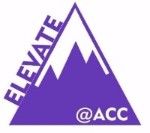 For more information, visit their website.
Contact: Jennifer Woegens | Elevate at ACC Coordinator | Jennifer.Woegens@arapahoe.edu | 303.797.5937