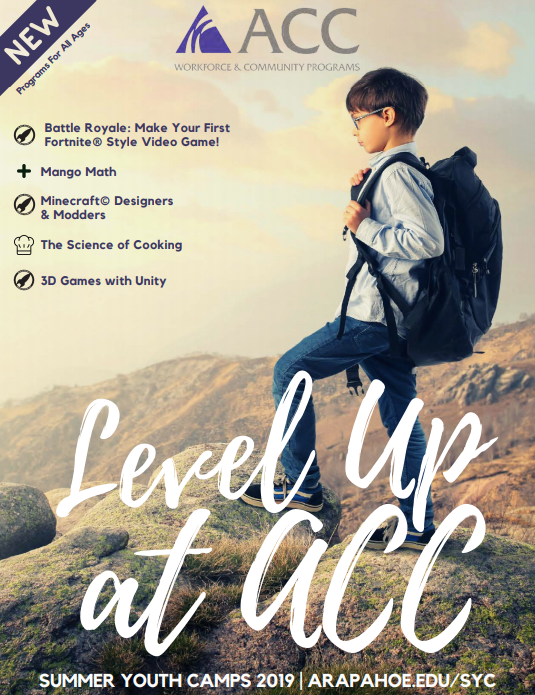 Not sure if your child will like college? Wanting to see what it's all about? Summer camps on college/university campuses are a great way for students of all ages to start thinking about what it means to be a college student. This summer, ACC is launching Elevate Camp. 
New Elevate Summer Camp at ACC
"This camp is for middle school children with special needs at mild to moderate levels. You must have a documented intellectual or developmental disability and be able to attend to personal care needs or provide a personal care attendant. You will meet new people and spend the week learning academic and life skills in a fun, supportive and safe environment. You will complete  a  new project each day reinforcing skills which you can take with you anywhere. You will also have the chance to explore what it looks like to be a student at Arapahoe Community College."

Mon-Fri, July 15-19, 8:30am-12pm | Grades 6-8 | Littleton Campus
YTHC 1179M01-58048 | Course Cost: $189
For more information on ACC Summer Camps and registration, click here.