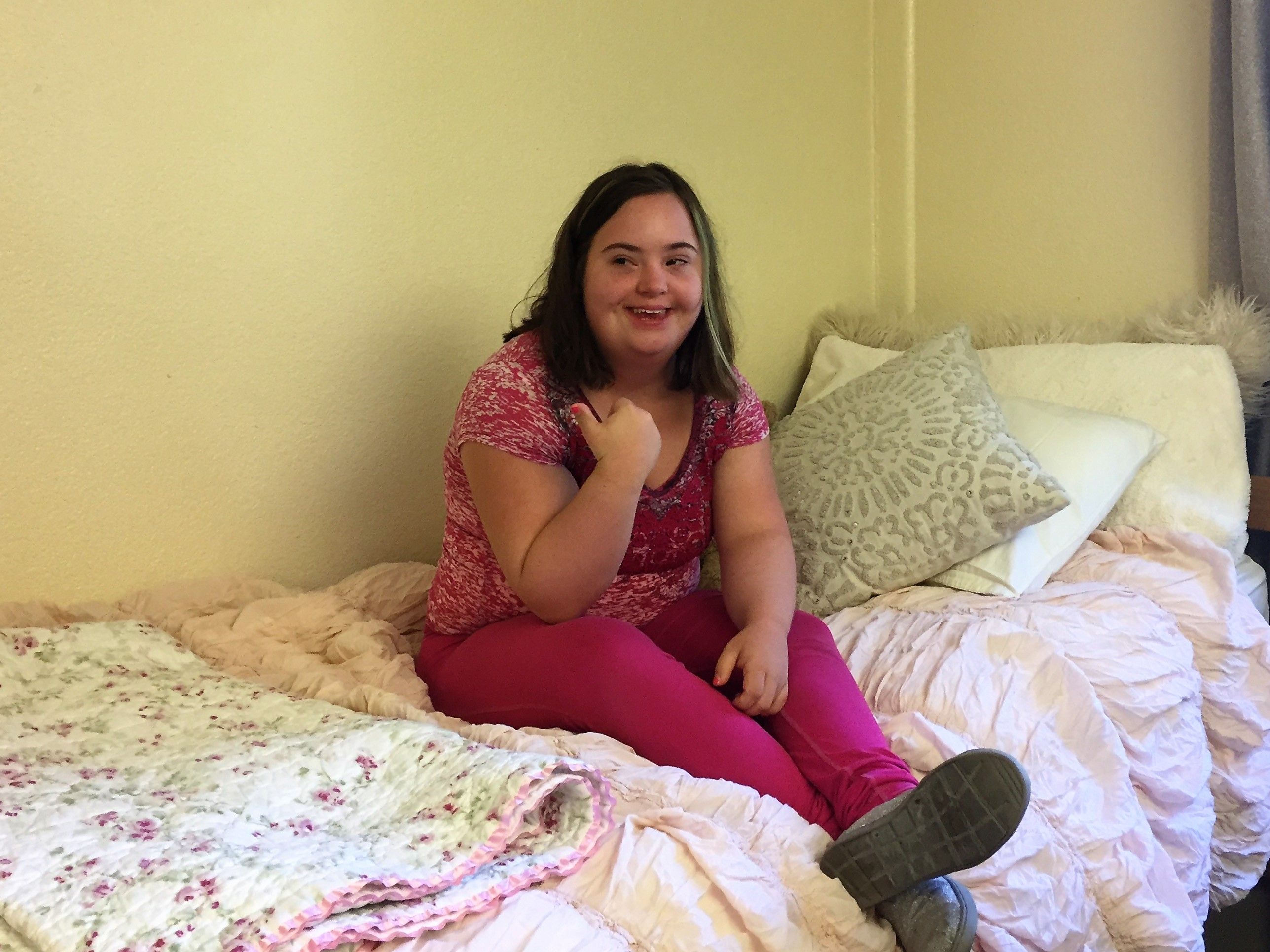 "I wanted to do something more after I graduated from high school. I wanted to have another four years of education where I could communicate with other people and be more involved with other people like me."
That's what Isabelle, a student at UNC, recently shared about why she chose to attend college. It's that enthusiasm for learning that has helped Isabelle both in and out of school - most recently through her selection and participation at last summer's Youth Leadership Forum (YLF).
Isabelle was one of several young adults selected to represent their communities as delegates and advocate for themselves and others with intellectual and developmental disabilities. Applicants are interviewed and selected from around the state.
Not only did Isabelle attend five days of learning and networking, but she also presented and taught others about her experience advocating for herself.
"I talked about inclusion and a bit about advocacy. Talked mostly about my experiences throughout education, like early preschool, through high school and into college. I talked about my experiences and what it was like to be an advocate for myself and learning from myself."
Isabelle shared that the highlight of the forum was helping influence younger students. Now in her junior year at UNC, Isabelle spread the word about their inclusive programming as well as advice she had for navigating school.
Are you interested in attending the Youth Leadership Forum? Isabelle highly recommends applying to attend. Here's what she says about students interested: "They can definitely learn more about being an advocate for themselves. Having an open environment to where you feel like you have that ability to talk about your experiences and being more involved with being an advocate for yourself and having that ability to talk about being heard."
To learn more about the YLF, download a flyer here.
What are you doing this summer? As you start to think about summer, consider what types of programs are out there that may contribute to college readiness - camps, forums, conferences. For middle and high school students, summer programs run on college campuses offer a great way to try out living away from home. For college students, summer activities often offer opportunities to develop leadership skills, like with Isabelle and Youth Leadership Forum.