Office of Inclusive Services at University of Colorado Colorado Springs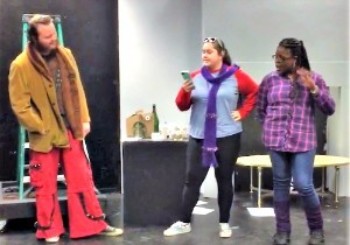 The Office of Inclusive Services at UCCS provides students with intellectual disabilities supports to meaningfully access academic, career, and social activities on campus. Students receive individualized services from trained mentors, peer volunteers, and faculty, designed to meet their learning needs and career aspirations.

UCCS students live in student housing or commute to campus.
As fully matriculated students, they:
Earn a nationally recognized certificate
Take two to three courses in line with career goals
Participate in internships 
Join clubs and participate in campus activities
Create a personal portfolio 
Develop opportunities for off campus employment 
Set goals and develop a clear career path  
---
About UCCS
Housing options: Apartments
Location: Colorado Springs, Colorado
Learn about the types of classes offered at UCCS: https://www.uccs.edu/academics/
---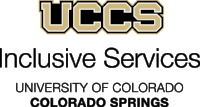 For more information, visit their website.
Contact: Julie Harmon | Inclusion Coordinator  | jharmon@uccs.edu. | 719.255.4214