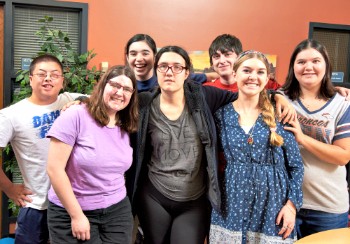 Elevate at ACC is an inclusive post-secondary transition option for students with intellectual disabilities which includes:
Student-centered planning
Internship opportunities
Peer mentoring
Career planning
Self-determination and goal-setting assistance
Individualized academic planning
Campus life involvement
Independent living skill development
Community partnership opportunities
All Elevate at ACC students partner with the Elevate at ACC Coordinator who works with students to draft and implement an individual program of study. Specific courses are determined based on skills and competencies needed for students to achieve identified academic and employment goals. Develop and enhance your academic skills, plan for your career, gain job skills, make lasting friendships, open up possibilities, and much, much more.

Elevate is accepting applications for the 2018/2019 school year.  Please find the attached Elevate at ACC Application Packet and Elevate at ACC Checklist.

Applications must be submitted to Student Access no later than 5:00 pm on March 1, 2018 for the 2018/19 school year.  Complete application materials can be submitted to tosas@arapahoe.edu or hand delivered to Student Access Services at M2720. 

Once materials are received, the Elevate at ACC Screening Committee begin contacting eligible applicants to schedule student interviews at the beginning of April. 


 
---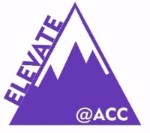 For more information, visit their website.
Contact: Jennifer Dena | Elevate at ACC Coordinator | jennifer.dena@arapahoe.edu. | 303.797.5937