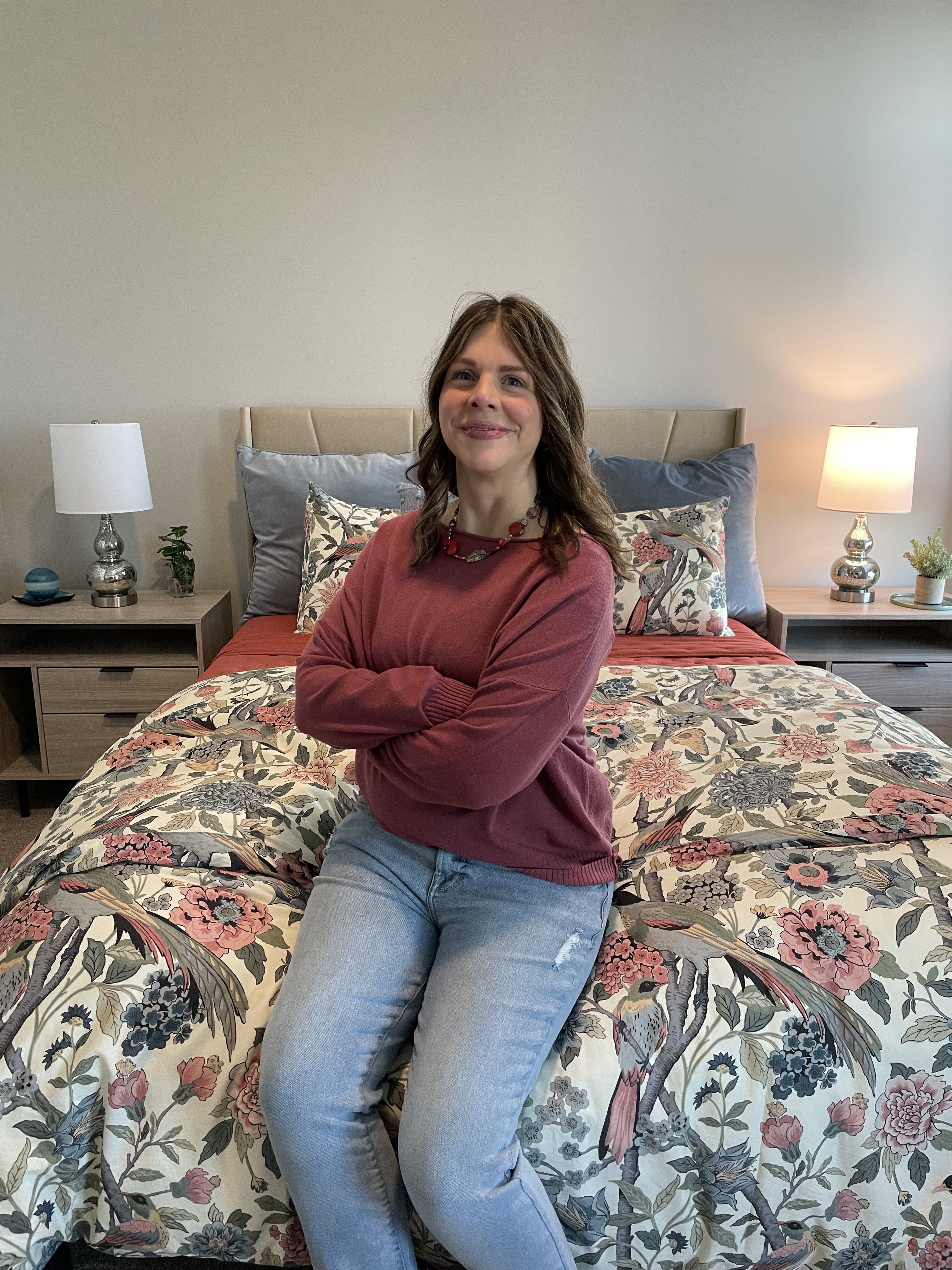 It is evident that inclusive college opportunities offer more than just academic and career development for our students with intellectual disabilities. College also helps students prepare to live as independently as possible.
Brianna, a 2022 graduate of UCCS Office of Inclusive (OIS) Services, is a prime example of how college has prepared her for the life she always wanted. During her time at UCCS, Brianna lived in the on-campus housing with roommates and additional support provided by the OIS staff and peer mentors. Over the years, Brianna developed the skills necessary to feel confident living on her own.
After a brief stint living with her parents after graduation, Brianna has officially moved into her very own apartment. And she's not the only one! Brianna's apartment complex houses two other UCCS graduates that have also made the shift to living independently. To this point, Brianna said, "What a dream come true...It kind of feels like I am in college again, but more like home."
During Brianna's housewarming party, we were able to see her personality shine through in the ways she decorated, hosted, and made it her own.
Brianna and her family worked hard to find affordable housing options through the Colorado Housing and Finance Authority. Once an apartment was available, they knew Brianna would be ready. Brianna's advice to other students getting ready to graduate college and look at living on their own is to, "Never give up!"
To hear more about Brianna's perspective, see this video.