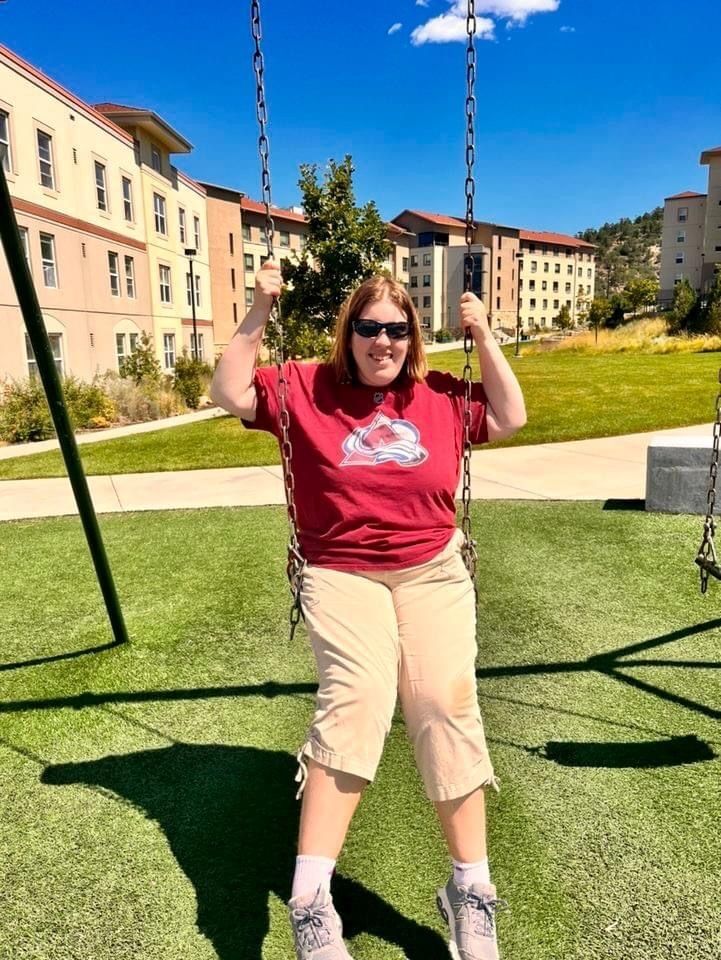 Kaitlin, a senior at UCCS, is studying sports management and loving every aspect of her college experience! We asked Kaitlin to reflect back on when she began her college journey and how she has grown over the past four years. She proudly shares how excited she was to be accepted to college and now, because of her hard work and her awesome support system at UCCS, she is eager for what comes next. Kaitlin's career goal after graduation is to work in the sports industry, and in the meantime, she is working hard at the campus recreation and wellness center. When asked what her favorite part of college is she said, "My classes, my mentors, my friends, and the OIS staff because they're really helpful!" She goes on to talk about the relationships she has built and the independence she has gained during her time at UCCS. But don't just take our word for it, check out Kaitlin's video to hear her share her experience. Kaitlin, we're so proud of you! Keep working hard!
Kaitlin's Experience
School: UCCS
Major: Sports Management
Favorite Part of College: Meeting new people and going to fun social events.
Plans After Graduation: I want to work with a sports team. My dream job would be working for the Colorado Avalanche.
Kaitlin's Words of Wisdom
What has the opportunity to go to college meant for you: It has meant everything. I've made new friends, learned new things, and gone to fun events.
What did you learn about yourself during college: How to be more independent
What advice do you have for incoming freshmen: Be on time, use a calendar, and don't be afraid to ask questions and participate in class. There is more to college than just studying. There are cool events where you can meet new people and make new friends.