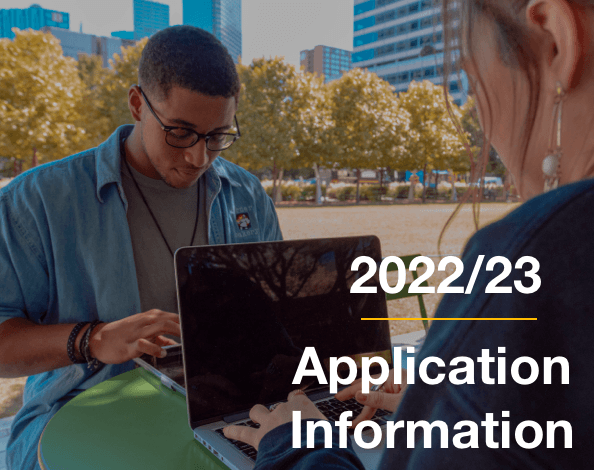 Thinking about college for the 2022/23 school year? Students with intellectual disabilities apply through the college's inclusive service office.
Arapahoe Community College - Elevate
University of Colorado Colorado Springs - Office of Inclusive Service (OIS)
University of Northern Colorado - GOAL
Additional Resources
Campus Visits
In addition to learning about inclusive services for students with intellectual disabilities, it can be helpful for students to visit campus or take a virtual tour to learn more about the college campus. We encourage students to take the general campus tour. If you'd like to meet with staff of the inclusive service offices while on campus, you can email them to ask to set up a time to meet.
As a reminder, all inclusive services are offered by the institute of higher education; IN! is hear to raise awareness of those options in Colorado, but does not provide direct services to students.
Paying for College
How to pay for college is a question that many families have. Resources available to students with intellectual disabilities include traditional resources like financial aid (grants, work study) and scholarships, as well as some disability specific resources. For more information, visit our Financial Resources page.
Using Disability Resources in College
College students with intellectual disabilities (ID) can use many of the same resources as anyone else with ID. This may include Benefits Counseling, Medicaid Waivers, the Division of Vocational Rehabilitation and more. Recorded webinars on each of these topics, and how they relate to college, can be found on our website. Colleges may request that students have applied for services from the Division of Vocational Rehabilitation and their Community Centered Board. For more info, view past recorded webinars.
Options Outside of Colorado
Think College, the national coordinating center for inclusive higher education, has lots of resources to help students with intellectual disabilities look for colleges across the country.
Didn't find the answer to your question? Contact IN!'s Outreach Coordinator, Shelby, at shelbyb@inclusivehighered.org. She can either answer your question or find someone who can.