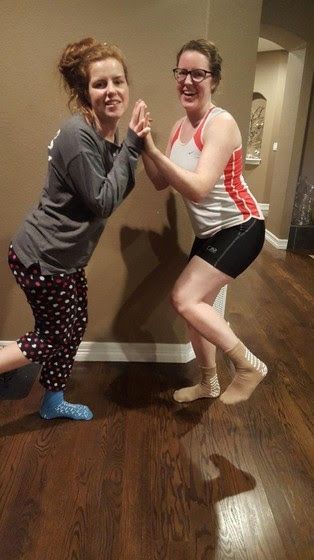 A personal message from IN!'s Education and Outreach Program Coordinator...
Ten years ago, I struggled with my decision to move away for college. I faced all the regular challenges, but there was another factor: my sister. What would happen to my younger sister while I was away? Where would our relationship be when I came back? You see, I have three younger brothers and a sister. My sister, Haleigh, was born early and has developmental disabilities. When I went to college, Haleigh was in elementary school and I assumed it would one day be my job to take care of her. 

In college, I met other people with siblings with disabilities. We shared our fears, our hopes, our worries, all related to what would happen to our siblings when they were older, and what that meant for our lives. While I rented a house and pursued my career path, there was always the thought, "Why me?", often followed by, "Will my sister ever be able to go to college or live by herself"? These thoughts stuck with me as I graduated from college and went onto grad school. 

At some point in graduate school, my mom told me there were students with intellectual and developmental disabilities attending University of Northern Colorado. My perspective changed. I thought, "My sister could go away, just like all of my other siblings???" It wouldn't be until after graduate school that I realized UNC was part of a larger movement. As I searched for jobs, I came across the Colorado Initiative for Inclusive Higher Education (IN!). 

I work for IN! because I believe in raising expectations for all students. I don't know what path my sister will take when she graduates from high school, but I believe in empowering her to know the options and to make a choice based on what she wants. We now talk about things in my family that we weren't sure were possible. We talk about college, we talk about careers, we talk about living independently. 

I do the work I do because I believe all students deserve choice when it comes to higher education. A person's options should not be limited by lack of information.

Above all else, I work for IN! because it has given me a friendship with my sister. I do not have to be the caregiver. There is more in this world for Haleigh than living with her boring older sister. (Did I mention that my sister never wanted to live with me anyways?)

This holiday season, I'm asking you to contribute to IN!, even the smallest amount helps (really, whatever you can give is tremendously appreciated). Consider it a gift to all of the siblings like me who carry worry and hope regarding the future of their sibling. Your donation allows IN! to continue to pave the way to college for individuals with disabilities. Take it from me, there's more possible than you might ever think!  
-Shelby