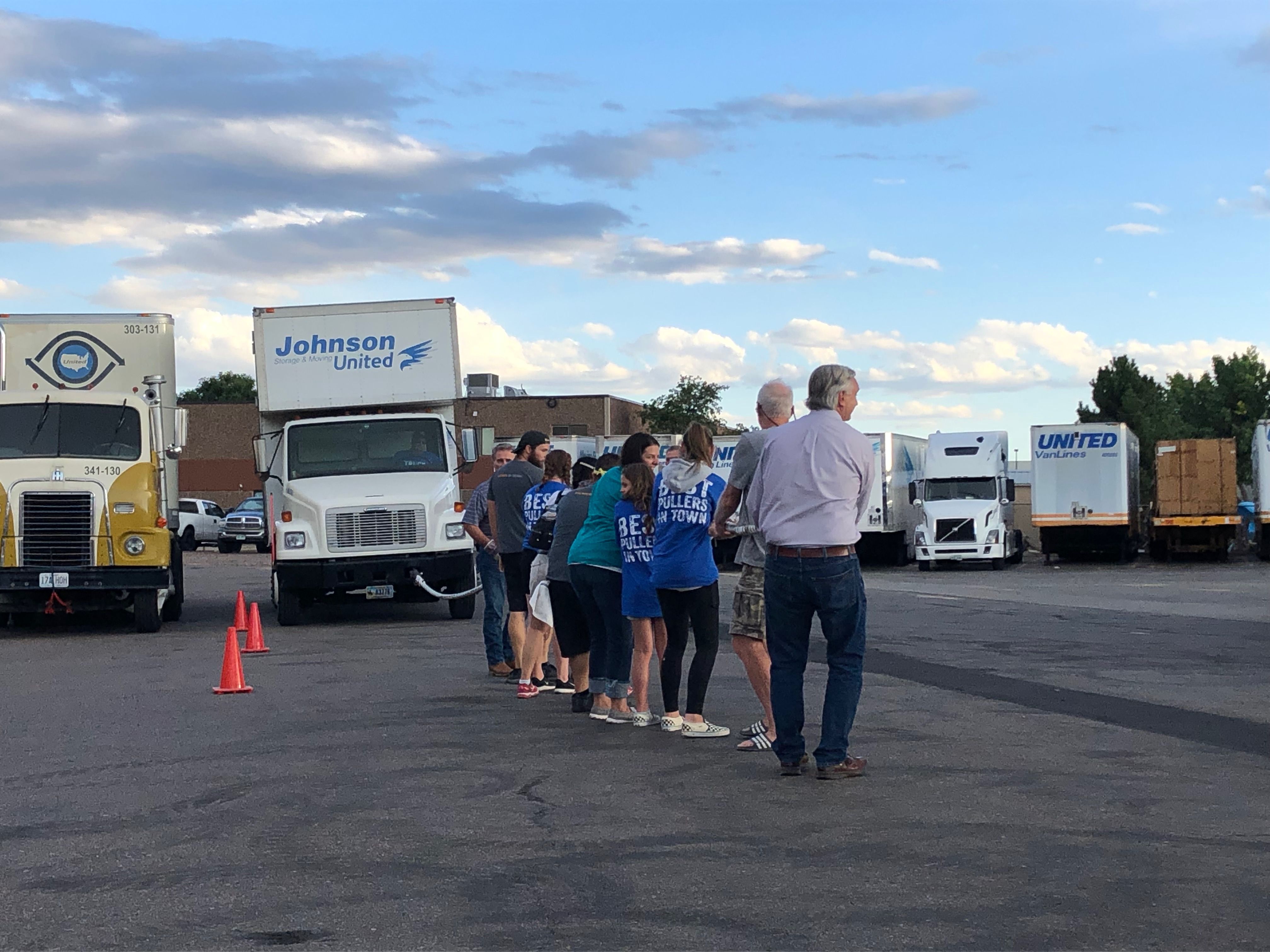 Last month IN! participated in Johnson Storage and Moving's 2019 Backyard BBQ and Truck Pull. With great food, friends, prizes, music by Brothers of Brass, and an atmosphere of friendly competition, the event sure was one to remember! The event raised over $10,600 to benefit IN! - Colorado Initiative for Inclusive Higher Education and Easterseals Colorado.
The highlight of the event was the Truck Pull competition. Each team of 10 pulled three different weight trucks. The trucks weighed from 10 to 40 tons each. Teams were timed to see how fast they could pull each truck over a designated line. Weifield Electric Contracting placed first with a time of 22.92 seconds combined. While we didn't place first, we can't help but to brag a bit. IN! beat Easterseals Colorado by 0.7 seconds :)
This event would not have been possible without the amazing support of Johnson United Storage and Moving. We are also thankful to Easterseals Colorado for their collaboration and dedication to making the event a success.
Thank you to all the individual supporters who attended the event and pulled trucks!
Click here to watch a video of IN!'s team pulling one of the trucks!