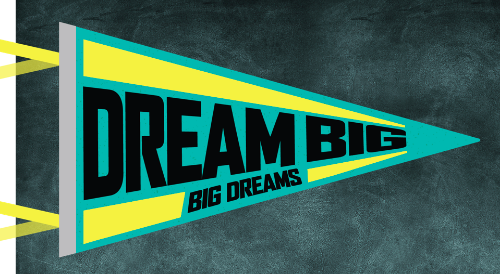 Summer Social Tailgate 2019
IN!'s 2019 Summer Social was the largest yet!
The Summer Social Tailgate raised over $150,000 to support inclusive college opportunities in Colorado for students with intellectual disabilities! With 300 guests, this was the largest turn out yet; we are thrilled that this event continues to grow.
---
It really was a tailgate!
This year's tailgate themed event was a crowd favorite! Tailgate trucks, parking lot games, and guests sporting their college spiritwear created a fun, casual atmosphere. To top it off, the Brothers of Brass Band brought marching band vibes.
---
IN! unveils a new video
Garrett Boyd generously gave his time over the past year to visit each school, interview students receiving inclusive higher education supports, and collect footage for a new up-to-date video about college in Colorado. IN!'s new video was launched at the Summer Social Tailgate. Click below to watch!
---
College students presented the IN!spirational Person of the Year awards
Three higher education professionals were honored as the IN!spirational Person of the Year. Each has demonstrated commitment to including students with intellectual disabilities on college campuses.
Christina McKellips, ACC Faculty - Award presented by Maggie Cullen, ACC Student; Nominated by Jennifer Woegens, ACC Staff
Christina has been a huge advocate for Elevate at ACC. Christina was Elevate's first faculty ally and she continues to advocate for the Elevate students. She goes above and beyond to support student success. In every interaction, Christina truly embodies ACC's mission and core values: to provide innovative and responsive educational and economic opportunities in an accessible, inclusive environment that promotes success for students, employees and the community.  
Danny Diaz, UNC Turner Hall Director - Award presented by Isabelle Woloson, UNC Student; Nominated by James Slaughter, UNC Staff
Danny is the director of the residence hall where students live on campus. He is an accessible resource in the residence hall community supporting positive student interaction. He assists and supports students in their growth and identity discovery, all while promoting a fully inclusive residential experience. Danny ensures GOAL students can live and learn alongside their fellow UNC Bears.
Lissanna Follari, UCCS Assistant Professor - Award presented by Sam Gonzalez, UCCS Student; Nominated by Dr. Christi Kasa, UCCS Faculty
Lissanna has been an awesome supporter of students receiving services from the Office of Inclusive Services. She has had many students in her early childhood education classes and supported their meaningful participation. She has also supported students to have the role of Course Facilitator (this is like a teacher assistant role) for her courses. She sees the value in participation and models equity, acceptance, and respectful relationships.  
Jen Dena, Tracy Murphy, Christina McKellips, Maggie Cullen

James Slaughter, Danny Diaz, Tracy Murphy, Isabelle Woloson

Christi Kasa, Sam Gonzalez, Tracy Murphy, Lissanna Follari
---
Father and son remarks moved the audience
Reilly McCluskey, a student at UCCS, shared the keynote speech with his father, John McCluskey. Both men noted that sometimes you need to go away from home to truly develop into who you are. The audience laughed as John shared a story in which Reilly told him he forgot his father existed while he was away at college.
---
Thank you to all of our volunteers!
IN!'s Summer Social could not happen without our many dedicated volunteers who help with event planning, donate in-kind services, and provide support on the day of the event.
---
Dessert Dash - An IN! Tradition
Special thanks to the bakeries that donated desserts for the event: Born2Bake, Cafe Terracotta, Cakes by Karen, Carmine Lonardo's Italian Deli, City Bakery, Elegant Bakery, Gateaux Bakery, Granny Scott's Pie Shop, Katherine's French Bakery & Cafe, King Soopers, Kneaders, Le'Bakery Sensual, Maria Empanada, Masterpiece Cakeshop, Occasions Catering, Pastry Chef Elizabeth Loy, Rolling Pin, Rosie's Wild Flour Bakery and Cafe, The Cheescake Factory, The Makery, The Market at Larimer Square, Tony's Market, Village Inn, Vinnola's, Voodoo Donuts, and Whole Foods.
What dessert will you be running for next year?
---
More photos!
---
Thank you to our sponsors, both returning and new!
Learn more about a sponsor by clicking on their logo. 
Ph.D Sponsors 
---
Masters Sponsors
---
Bachelors Sponsors
---
Associate Sponsors
---
Event Sponsors