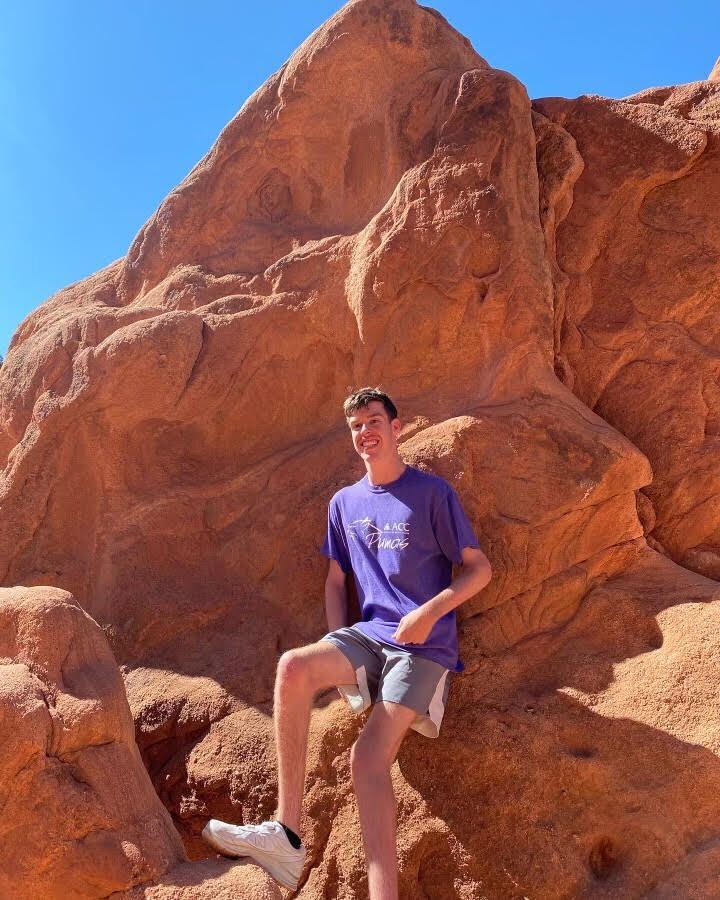 Bo is one of four graduating seniors from Elevate at Arapahoe Community College. He will be graduating with an associate's degree in general studies and an emphasis in business and accounting. Despite the barriers Bo faced when pursuing higher education, he never thought twice about going to college or not. He knew that he wanted to pursue further education and would do whatever it took to achieve that goal. Thanks to the guidance of Elevate and many other wonderful supports across the ACC campus, Bo is graduating with his degree and several job prospects that he is excited about, including bookkeeping for local businesses.
When reflecting on his time at ACC, Bo realized just how much he has grown! He not only gained knowledge through his classes, but he also developed strong skills in communication, community development, and overall adaptability. He attributes this growth to the natural inclusion he experienced at ACC and the many supports he had. From his experience, Bo encourages future students to be themselves and to self-advocate always!
Bo is a natural leader and has much to be proud of! He looks forward to taking on the new challenge of life after college, and we could not be more excited to see what he accomplishes.