Learn about College
A day on campus differs by school. When living on campus, a student day might look like: 
Get breakfast at cafeteria
Morning class
Go to work/internship shift
Lunch at cafeteria 
Work out at gym 
Afternoon class 
Study
Dinner
Attend sports practice, club, or social event 
Time with friends
For students that commute to school, an average week might look like: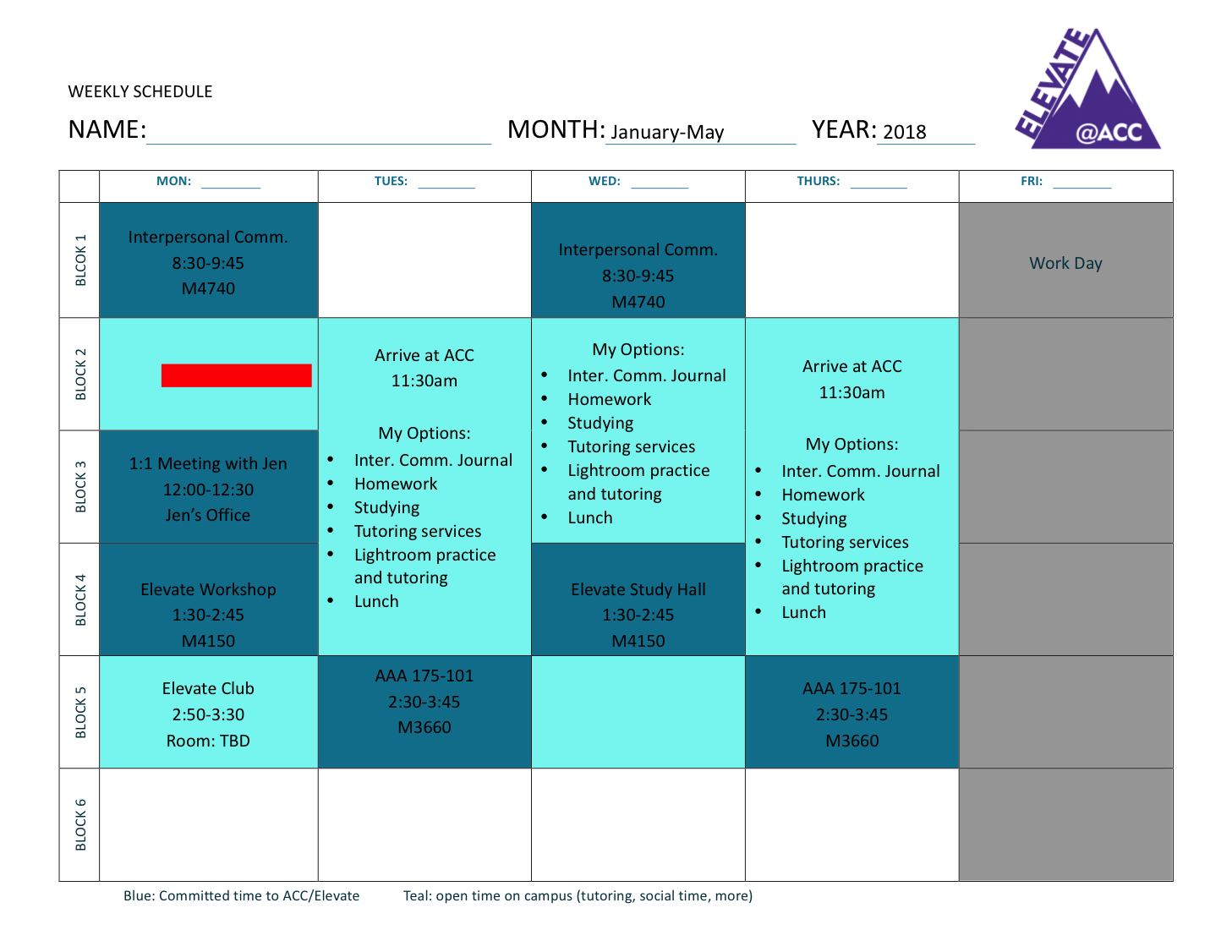 ---
Check out what current students are doing! 
---
Have questions? Want to connect with a current student? Contact us.
Email: info@inclusivehighered.org
Phone: (720) 629-0196