IN! Young Professionals Board Care Package Program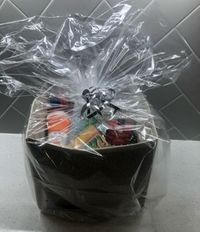 There are 72 students with intellectual disabilities enrolled in inclusive higher education pathways across Colorado. While it's been a tough year, students with intellectual disabilities are inspiring us as they continue to work towards achieving their college and career goals. With midterms coming up, IN!'s Young Professionals Board launched a campaign to send some love to every student. In just one week our care packages are sold out! Thank you, thank you, thank you!
Number purchased - 72
We still need 0 to meet our goal!
If you'd still like to make a contribution to support college access for students with intellectual disabilities, there is a general donation link still open on this page. IN! provides funding each year to our school partners to ensure they have the funds needed to develop and sustain quality inclusive higher education programs focused on academics, social engagement, and career supports. You can read more about how your contribution directly impacts the lives of individuals with disabilities by clicking here. Thank you in advance for your support!
---
You can still contribute to inclusive higher education!