Ways to Give

There are many ways you can make a meaningful gift; donating is one of them! Your donation will be part of the ongoing social change to provide individuals with ID the opportunity to pursue a college education that provides the potential for achieving a more fulfilling and independent life. Your donation will be a part of this ongoing social change. 
We have a Gift Recognition page on IN!'s website to recognize all Honorary and Tribute gifts. In addition, each gift will be recognized in IN!'s email newsletter.
---
Honorary Gifts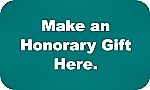 Make a gift in honor of someone today. Donations can be made in honor of a loved one to help celebrate any number of occasions, such as births and birthdays, anniversaries and graduations. It is a perfect way to support IN! and honor someone special in your life.
Be sure to tell us who you are honoring. Please provide that person's name and address so we can notify them of your gift in their name.
---
Memorial Gifts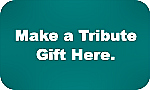 Gifts made in memory of a loved one provide a special tribute to their life. When a loved one passes away, IN! would like to help you honor and celebrate their life.
All tribute gifts will be acknowledged with a card to the person you designate. Please tell us whom you wish to remember, and the name and address of the person we should notify of your gift. You may also choose to send an ecard about your gift.
---
Become a Corporate Partner
Learn more about the Corporate Partner opportunities.
---
For more information contact: Tracy Murphy | Executive Director | tracy@inclusivehighered.org | 720.629.0196