Kylie, ACC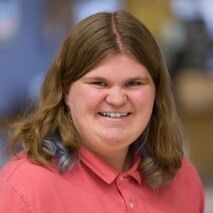 Kylie's Experience 
School: ACC
Major: Business
Favorite Part of College: The support from Elevate
Future Goal: After graduation, I want to work in a college admissions department. 
Kylie's Words of Wisdom 
What has the opportunity to go to college meant for you: Going to college allowed me to get an education for a the career that I want and the ability to meet new friends and new teachers.
What did you learn about yourself during college: I'm so organized and supportive. I'm a leader. I'm a peer mentor for Elevate and I work at the Welcome Desk at ACC.
What advice do you have for incoming freshmen: Stay on top of the homework and take notes for class!