Tracy Murphy, Executive Director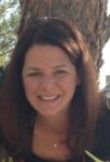 Tracy Murphy has an extensive background advocating for others and serving diverse populations including those with intellectual and developmental disabilities. Her experience includes Director of Employment Services for Easter Seals Colorado, Special Education teacher for the Denver Public School system, and Program Supervisor of the Youth and Adult WIOA (Workforce Innovation and Opportunity Act) Program for Jefferson County Human Services.
Tracy has a BA in Communication Disorders with a minor in Special Education from the University of Northern Colorado. She also received the Jefferson County Human Services Inclusivity Award in 2017 and the Rocky Mountain Workforce Development Association Proud Partner Award in 2018.
Email: tracy@inclusivehighered.org