Christina Tamerlano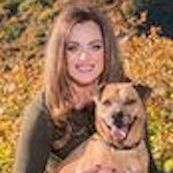 About: I am passionate about helping people become the best versions of themselves by empowering them with the support and confidence they need to become successful.
Attending college is about so much more than receiving an education. The college experience prepares you for real-world situations such as networking, time management, building both professional and personal relationships. Having the opportunity to attend college gives you the opportunity to learn who you are and how you can change the world!
Current position: I work for a new home builder, Wonderland Homes, and my title is "New Home Specialist." Think of me as a personal shopper for building a new home! I work with Real Estate agents and buyers to pick out their favorite floorplan type while setting expectations of what the process will be like. I love my job and my coworkers!
Experience includes: In addition to volunteering with IN!, I also volunteer with the Colorado Pet Pantry and The Inclusion Collective.
Education: I attended a vocational school during my junior & senior year of high school for Cosmetology. I attended college at Case Western Reserve University where I earned my BAS in Medical Technology.