Jazmine Murphy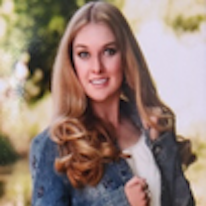 About: I have personally benefited from the work that IN! has already done in higher education for those of us with learning disabilities. I want to do my part in ensuring that future students get similar opportunities.
It is my hope that my contributions on the board will help make a positive impact on future students and consequently, our society as a whole.
Current position: I am a Certified Nursing Aide at Rocky Mountain Hospital for Children.
Experience includes: I volunteered at the Humane Society of the South Platte Valley and did my CNA clinicals at Porter Hospice, Craig Hospital, and West Lake Nursing Home.

Education: I achieved my Certified Nursing Assistance (CNA) certificate and Comprehensive Higher Education Certificate from Arapahoe Community College.